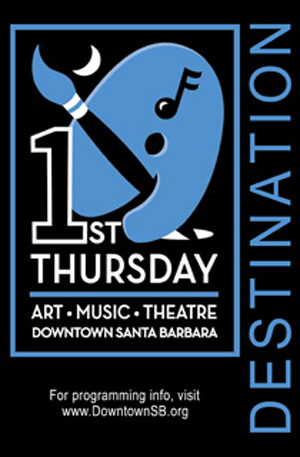 1st Thursday Art Walk Downtown Santa Barbara
December 5th, 2019
6 pm – 8 pm
A Painter + Two Sculptors
Art can be subjective, especially when combined with other art. At Walter Claudio Salon, we have three unique artists collaborating for a special event on December 5th 1st Thursday Art Walk Downtown Santa Barbara: a painter, a paper sculptor, a hair sculptor team.
As a local downtown business for over twenty years, Walter Claudio Salon has been a staple of Santa Barbara's landscape, a creator of making people feel good, a designer of beautiful, sun-kissed hair, as well as an advocate in environmental leadership, both locally and globally, with it's Aveda products and all things in between. On Thursday, December 5, 2019, the salon will be hosting the Art Walk at our unique location, featuring two outstanding artists who are not only Santa Barbara favorites but also guests of our salon. And we love that – enhancing a community. The community. Santa Barbara's community.
Peter Horjus is an illustrator, graphic designer and fine artist. Not only has Peter mastered his skill in graphic design, but he is able to create stunning paintings that truly capture mood. A wink. A flip of the hair. A shoe. Peter captures the simplicity of every day images with the stroke of his brush. Simple colors, traditionally in our salon black and white, with the right pop of boldness. He is inspired by the efficiency of line from vintage couture fashion illustration of the 1930s 1950s. Peter will be here displaying some new pieces, as well as classics, at the Art Walk. His client list includes: Saks Fifth Avenue, Coca Cola, Herman Miller, Rolling Rock Beer and the New York Times. Follow his creative work on Instagram: @peterhorjusart
Marilyn McRae has a three-dimensional mind. Her ability to mold, sculpt and color coordinate paper with her hands is impeccable. The dexterity alone is breathtaking. Not to mention her eye for design, mimicking the natural in an unnatural way. Using only recycled magazine paper, Marilyn has the ability to make a wall talk. Marilyn will be here displaying naturally-inspired paper sculptures at the Art Walk.
The Walter Claudio Team has been servicing this community for over twenty years. As masters in our craft, we strive to create and grow our technique constantly. Whether it's beautiful hair color, soft, yet structured haircuts, sculpted styles, effortlessly soft styles, this team is it. We never lose sight of our goal – to make the guest feel beautiful. The Walter Claudio Team will have live models walking around the event to display a little taste of our work for the Art Walk.
Come join us on December 5th for happy hour – a little wine, a lot of art and even more community. Happy to be all-encompassing at this wonderful event, 1st Thursday Art Walk with the Downtown Santa Barbara Association. #keepsantabarbarabeautiful #keepsantabarbaraartful