Walter Claudio Salon is a great place where wellness, beauty and creative energy reign. It is a place where the art and form of haircutting, styling and coloring is supreme and it is a place where daily life is lived, expressed and shared with our clients and with one team member to the other. Walter Claudio Salon greatest asset is not the work we do but rather the relationships we build. Relationships with clients, our community and the relationships between co-workers.
So while Walter Claudio is all about hair, and creating beautiful looks, the bigger picture is that Walter Claudio is ALL about the People. Without the heart and soul of our team; stylists, colorists, guest services, educators and management we are "less than" and truly unable to deliver authentic genuine care. And without the trust and respect of our clients we don't have the opportunity to serve.
So as each day comes to a draw, we close our eyes, quiet our minds and humbly thank the universe & God for the blessings of ALL the People that grace our paths.
Happy Thanksgiving!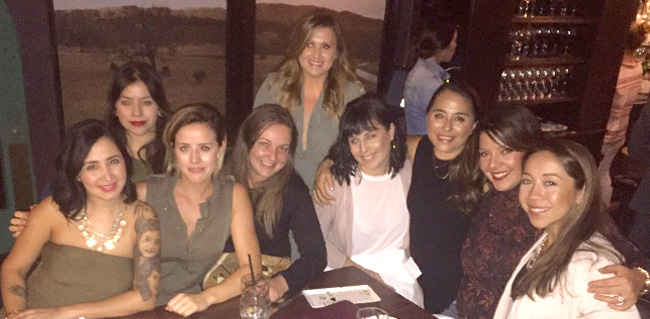 A Girls Night Out, celebrating these Strong, Beautiful & Talented Women of Walter Claudio. (pictured: Amber, Jesse, Angela, Kelly, Tina, Myriah, Lauren, Eren & Alyssa. Camera Shy: Lexie, Ashley)